Features & Benefits
Aligns back and shoulders

Relieves lower back pain

Balances hips for easier movement

Reduces stress on knee joints

Cradles feet for improved stability

Pain relief verified by Independent Clinical study

Customizable arch support

Bio-Lock heel cup

Corrects pronation

Over 25 million pairs sold
Aligns your body to alleviate foot, knee, hip & back pain!

Helps relieve pain from heel spurs, hammer-toes, bunions, shin-splints, knee pain, hip pain and back pain
New improved design!
NEW! We've added a unique gel pad to our Bio-Lock heel cup for advanced cushioning and shock absorption. So, you get cushioning where you need it and firmness where you need it!
NEW! Reflexology massage insert!
Realigns your spine and pelvic area to reduce knee, hip and lower back pain.
Independent clinical study showed WalkFit® technology relieved pain in 90% of users.
Order Now!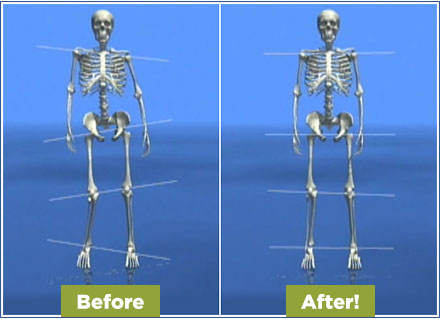 NEW WalkFit® Platinum Orthotics are guaranteed to get you back on your feet - pain free!
Over 25 million men and women use WalkFit® orthotics to walk, play and work without pain. Now, we've taken something good and made it better! NEW WalkFit® Platinum takes comfort and stability to the next level with extra cushioning and odor protection. See how the world's #1 custom-fitted orthotic can improve your life. Try NEW WalkFit® Platinum today RISK FREE!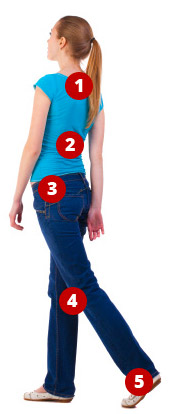 Realign your feet, realign your life.
The benefits of WalkFit® orthotics:
Aligns back and shoulders
Relieves lower back pain
Balances hips for easier movement
Reduces stress on knee joints
Cradles feet for improved stability
Cups foot with durable support to relieve discomfort! Distributes your weight evenly across your foot to help prevent collapsing, pressure points, stress and rubbing. This reduces painful burning, bunions, corns and calluses.
Eases impact by evenly distributing the force of each step! Flexes and cushions to help absorb destructive shock waves from traveling up through your entire body every time your foot hits the ground!
NEW! Cushions your heel for ultimate comfort! A cushioning gel pad in the heel provides extra shock absorption and comfort.
No other orthotic offers you this custom comfort feature! 3 sets of customizable arch inserts allow you to decide which feels perfect for you.
Here's what some of the over 25 million users say about WalkFit® Orthotics:
---

"I felt relief almost immediately. My feet and back feel better. I wear them in my shoes all the time." – James D.
Philadelphia, PA

"I put them in my shoes. They worked right away. I love 'em. They made the pain go away." – Janice M.
Midland, TX

Doctor recommended
"Your feet are the foundation of your entire body. WalkFit® orthotics help to realign the heel and ankle. You're putting your entire body in better balance with stability and comfort."
Dr. Allen Selner, Doctor of Podiatric
Medicine and expert in foot biomechanics
In Stock & Ready To Ship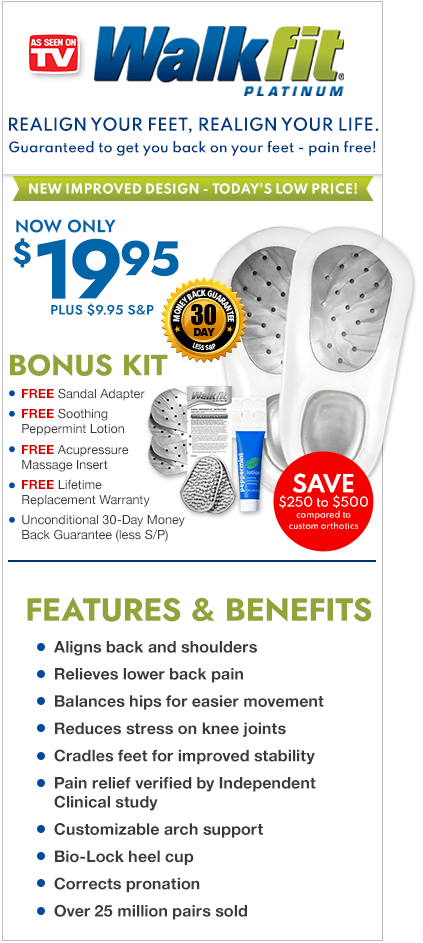 OFFER DETAILS:
Get Your WalkFit® Platinum inserts & bonus gifts today for only $19.95 each + $9.95 S&P!
If, within 30 days of receiving WalkFit® Platinum Orthotics, you are not thrilled with your results, simply return them for a complete refund of your purchase price (less shipping and processing).
Return to:
You can contact us anytime by calling: 1-800-819-6294
Monday through Friday between the hours of 7 AM and 4 PM PST,
Saturday between the hours of 7 AM and 3 PM PST
Or contact us by email at
customerservice@walkfit.com
You may also contact us by mail at:
5360 Capital Ct., Ste 100
Reno, NV 89502
Sales tax will be applied to all CA and NY orders.